Hello all!
There's no doubt that staying at home during the lockdown can be tough. Hopefully, however, by remaining close (if not physically!) to our families and supporting each other, we can all make getting through these trying times just a little bit easier.
We have wide range of personalised gifts that would be well-suited to giving your loved ones some much-needed support over the next few months.
As lovely as it can be to be bunched up with your family like sardines, it can make squabbles more prone to occur: little ones arguing over the video game controller; teenage sons who have entirely different standards for what counts as a clean bedroom; a hubby or wife who's begging you to watch a show on Netflix that you just can't get into.
In such an . . . *ahem* bustling environment, this personalised sign is suitable for all areas of the house! It could provide a nice decoration, say, for that shed that you're sprucing up – or maybe it would make a suitable welcome (or warning!) to hang up on the front door.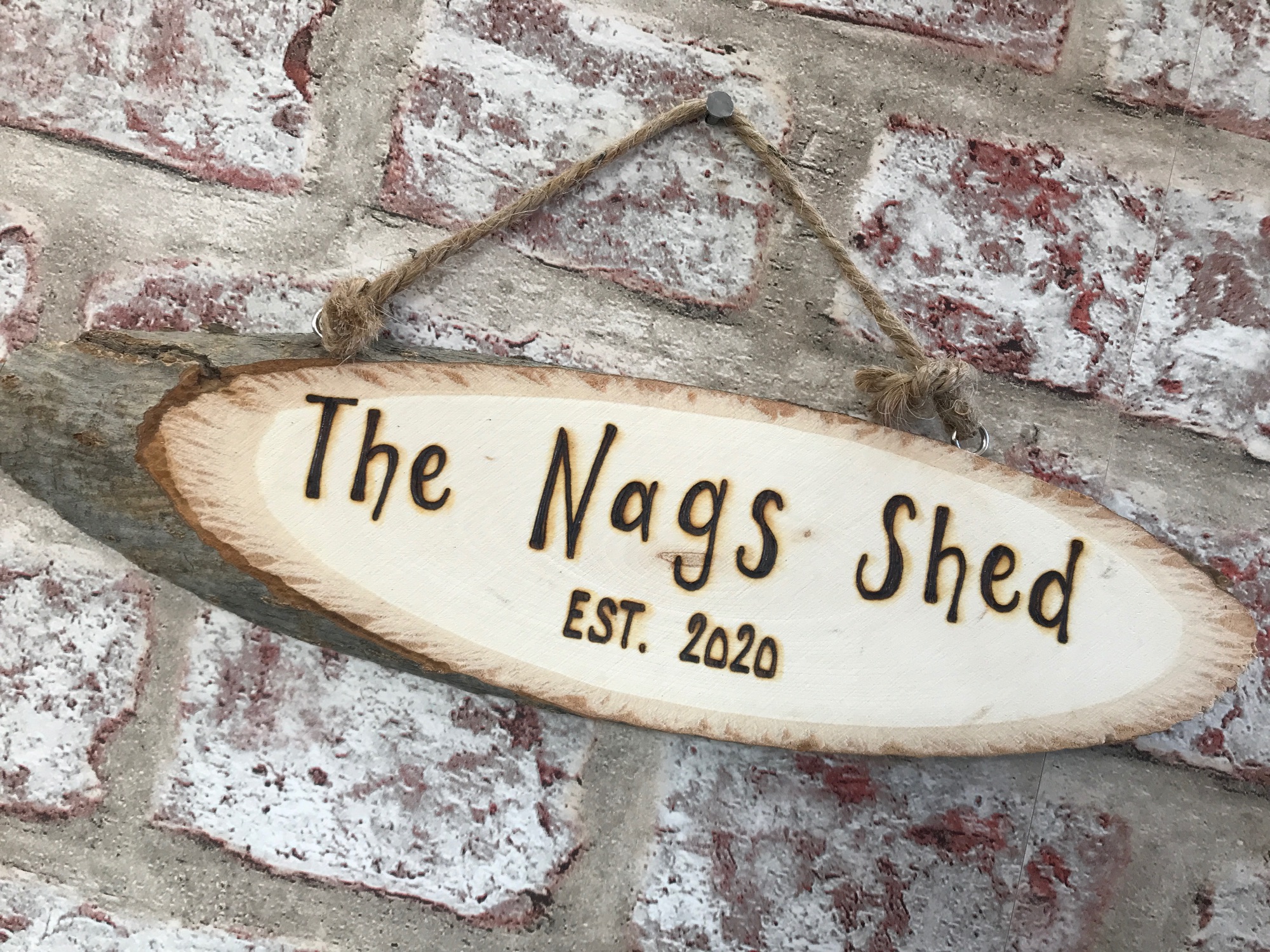 If you're looking for a sign that's perhaps a bit more flattering to hang in your home, remember that we can personalise the plaque however you want! Maybe instead of 'The Nags Shed', you could have 'The Man Cave', or, if you want to provide a tribute to a furry friend, 'The Dog House'!
Got a place where your kids love to veg out? A bedroom that they love to hang out in, or a garage with the comfiest bean bag chairs? Some popular ones recently have been for children's dens, treehouses, playhouses, and mud kitchens – see below for some examples.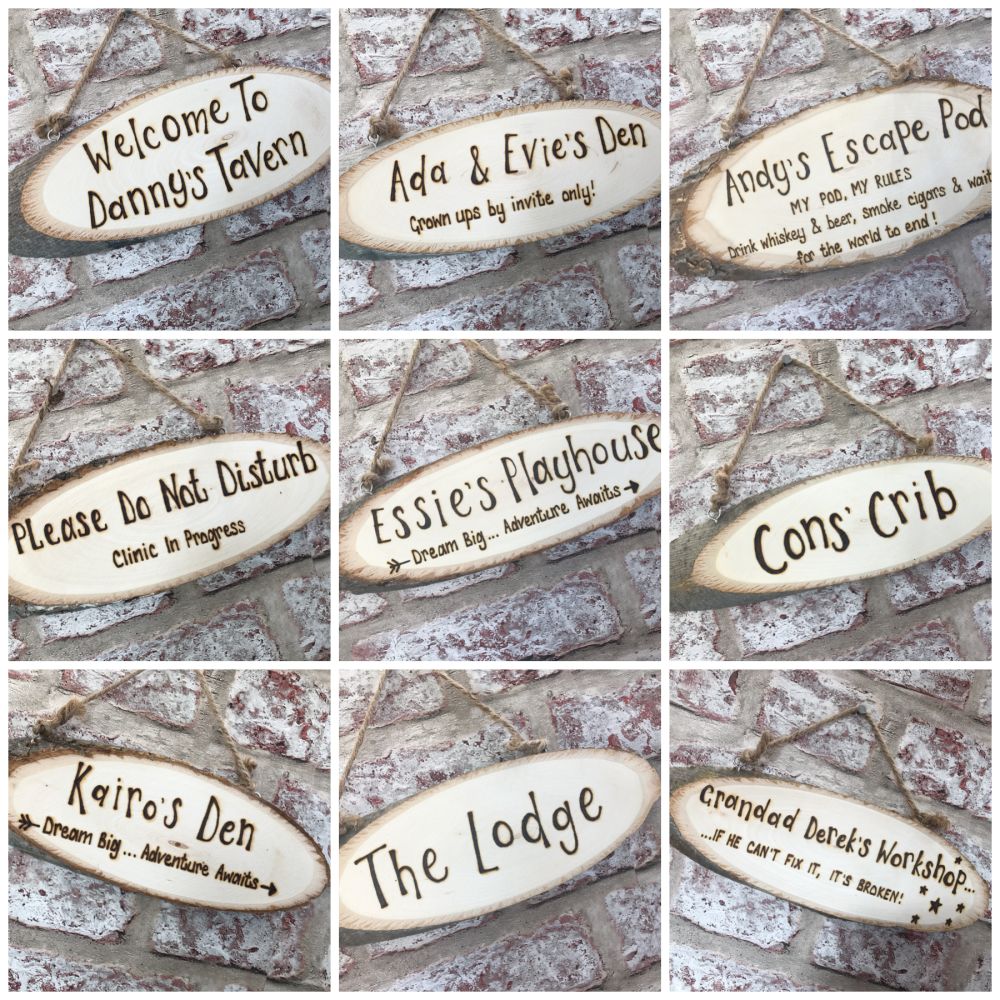 These wooden plaques are hung by natural jute string, and would make fabulous bespoke decorations to identify your child's 'chillout' zone!
If you want to send it as gift – it would be perfect for, say, a friend's child – then you can also include a gift tag. Simply notify us of what you wish it to say in a text box at the checkout, and your gift will come with this extra personal touch.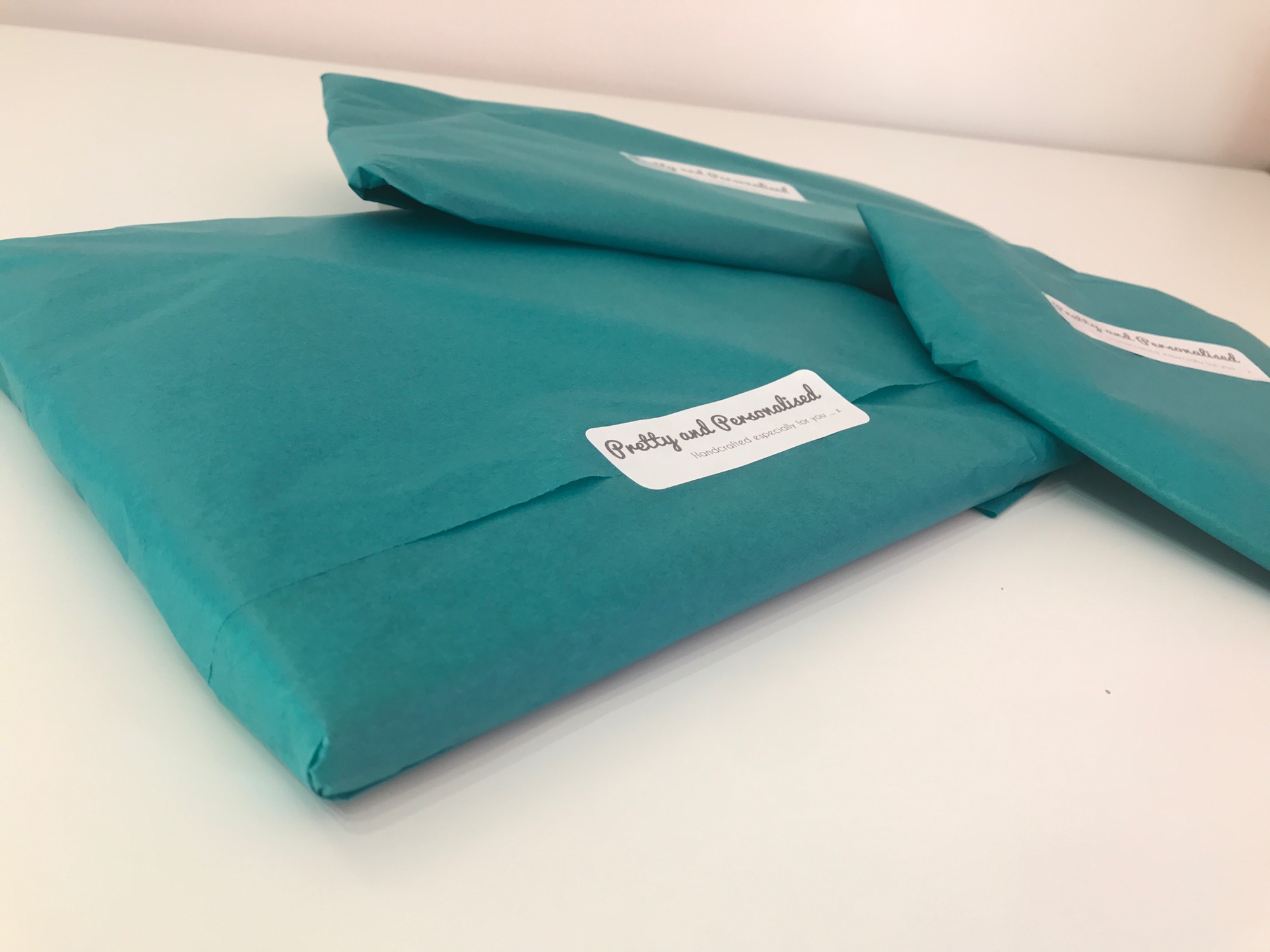 Send a hug directly to a loved one with these soft toys complete with a hand-engraved wooden tag!
Coming wrapped in tissue paper (as the rest of our catalogue also does), this cuddly plushie will make a perfect gift! You can choose a different delivery address to send your gift directly to your loved one and we will leave the invoice out of your parcel if required.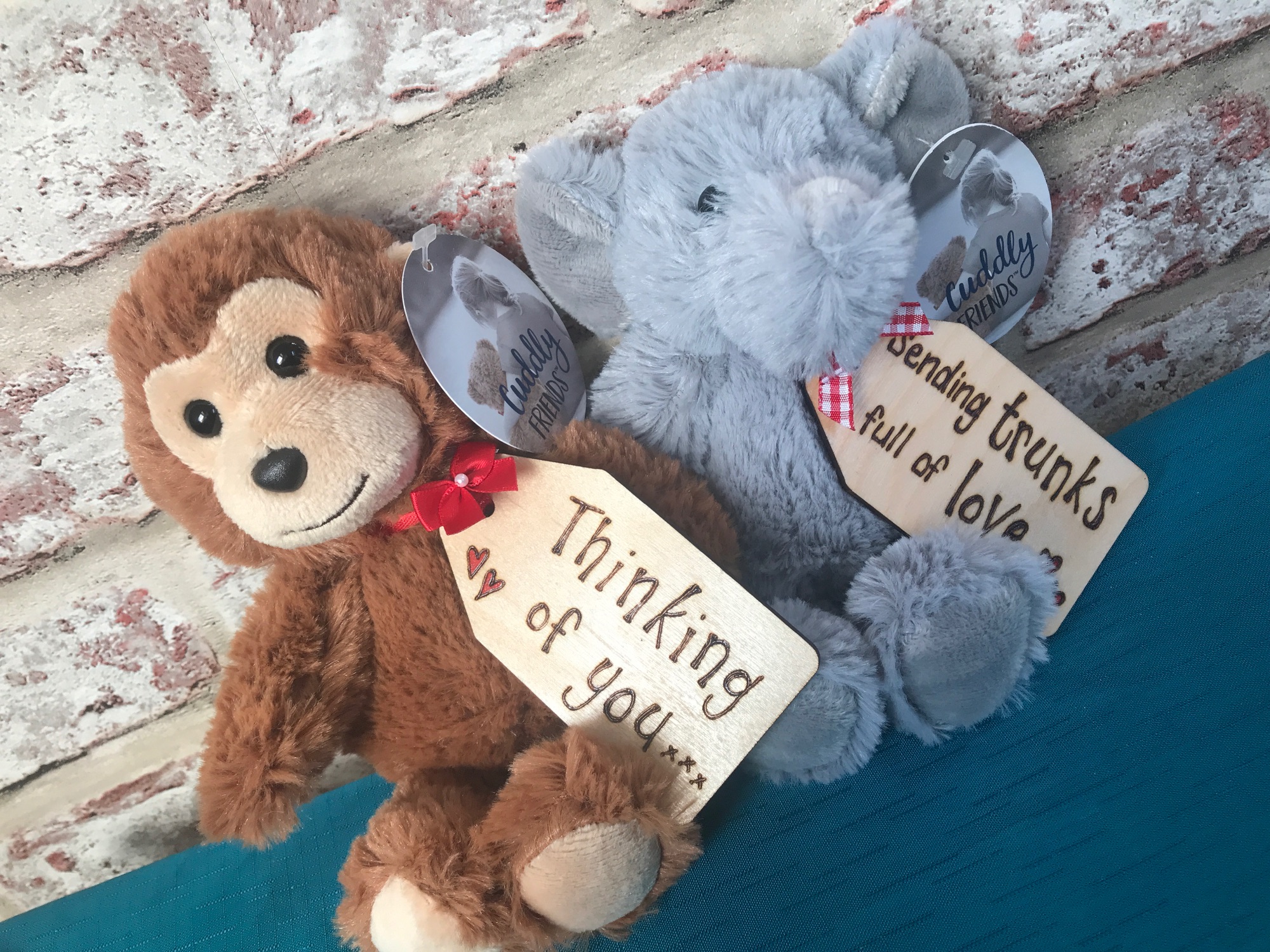 Because we work at home, we have been fortunate enough to still be able to operate during the four weeks so far of quarantine.
The government has encouraged online business to stay open, which we will do as long as Royal Mail continues to deliver – although please note that there may be delays in deliveries. We have reduced our Post Office visits to twice per week, whilst we're collecting other essentials.
Rest assured that during this period our products will remain up to the same high standard that you've come to expect!
Stay safe!