New products galore!!
Posted on
I have been busy adding some exciting brand new items to the website over the last week or so and have also had a major re-shuffle of website categories, so now, rather than having a long list of categories, you can now choose to:
Shop by Product ~ where you will find the personalised photo frames, chopping boards, wooden spoons, personalised glass, ceramic and slate gifts
Shop by Occasion ~ where you can have a browse and find the perfect wedding, new baby, Christening, birthday or Christmas gift
Shop by Recipient ~ where you can search for the perfect personalised gift for special friends, children, grandparents etc.
There is also a brand new 'Design your own' category where you will easily find everything you need to design your own photo frame, chopping board, glass heart and lots more. New products will be added to this section too so check back soon!
I love these new personalised heart shaped photo frame which can be engraved with the short message of your choice and would look fabulous displayed on a mantlepiece or windowsill... Click on the photos to take you to the product pages!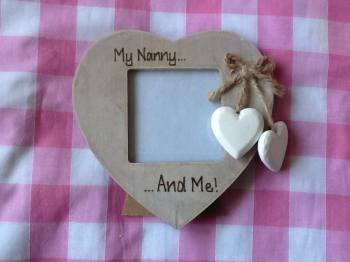 This beautiful double driftwood style photo frame is also new to the website and is a perfect way of displaying, for example, wedding photos, with the wording
'Mr & Mrs ... And they lived happily ever after'
Stock is limited on these so don't miss out!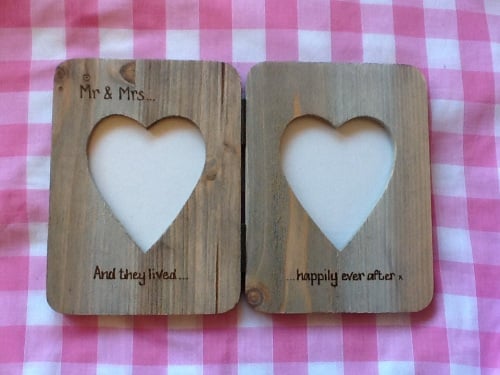 And lastly I have added to the website this beautiful personalised photo frame which was actually a customer request. She had an idea for what she wanted on the photo frame but couldn't see exactly what she wanted on the website, so she asked ... and I said yes! I love how it turned out and is a great way to capture those holiday memories forever!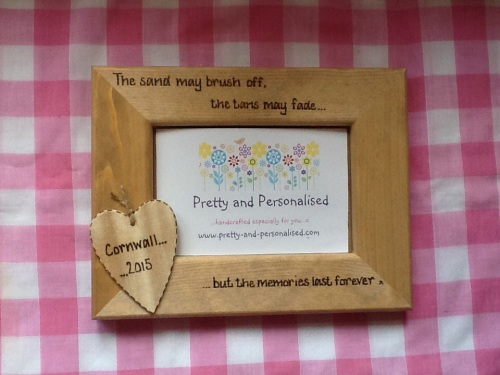 If you have an idea yourself for something you have in mind but can't see on the website, please ask via the 'contact me' form or email me at [email protected] and I will do my best to help!
I am signing off for now, lots of orders to create and post out ~ I do hope you enjoy the website changes and new products!
xx